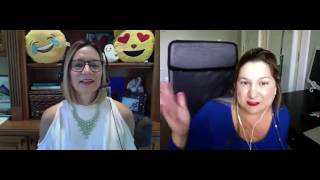 Social Media Strategy for Tragedy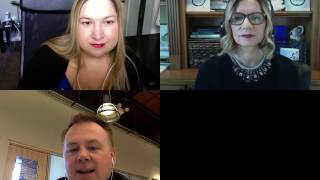 Mobile Social PR 411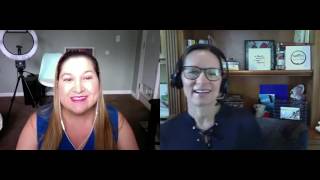 K-P-I Love You! How to Measure Social Media Success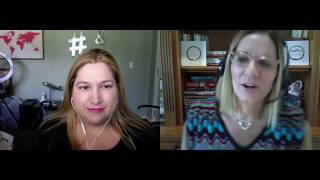 The State of PR! The Holmes Global Communications Report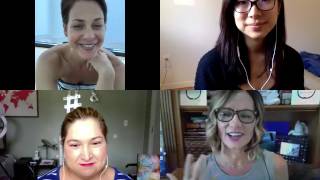 How Yoga Can Save Your #SMM Life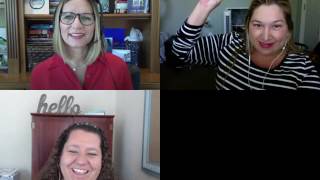 Pinterest Power Tips for PR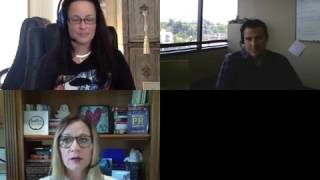 Trending in Search: Pubcon Inside Edition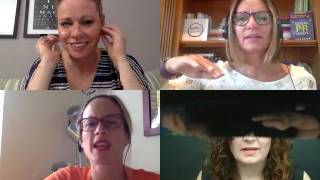 Women in Tech Talk Resilience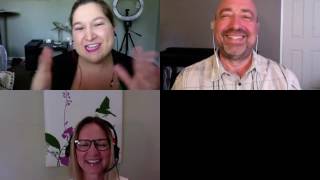 eBook Self-Publishing Tips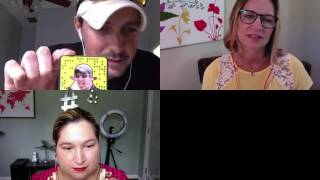 Snapchat 101 for SMBs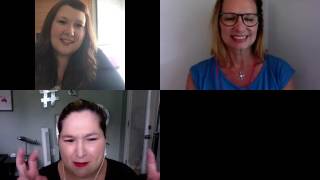 Influencer Marketing Tips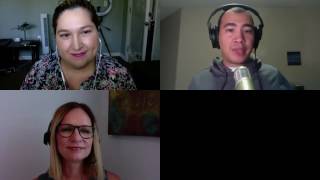 Business Coaching Strategy
Social Media Strategy for Tragedy

Episode 1 - March 31, 2016 Social PR rockstars Lisa Buyer and Live Video expert Cathy Hackl discuss the who, what, where, when, and why of social media strategy for tragedy do's, don't and maybes. Listen as they talk about how live video will impact your PR strategy for managing crisis communication.

Mobile Social PR 411

Episode 2- April 7, 2016 Mobile, PR, and social media, what's the big deal? Lisa Buyer, Cathy Hackl and Jed Record talk about the future of mobile, live video, and how it relates to social media and public relations.

K-P-I Love You! How to Measure Social Media Success

Episode 3 - April 14, 2016 Cathy Hackl and Lisa Buyer share insight on Social Media and Public Relations success with analytics. What are your KPIs, ROI, and Return On Relationship (ROR) and how does it add up? Watch this.

The State of PR! The Holmes Global Communications Report

Episode 4 - April 21, 2016 Cathy Hackl and Lisa Buyer talk game-changing trends on the state of Public Relations. They dive deep into the Holmes Report on Global Communications and what you need to do in PR this year.

How Yoga Can Save Your #SMM Life

Episode 5 - April 28, 2016 Are you running social media or is social media running you? Watch this zen Social PR discussion as co-hosts of The Digital Dish talk with yoga entrepreneurs, Paige Held and Annie Au, about the ROI yoga can play into social media marketing investments and uou will leave with actionable takeaways on how to not let social media take over your life.

Pinterest Power Tips for PR

Episode 6 - May 5, 2016 Pinterest Powerhouse, Kim Vij shares Pinterest power tips on what's trending, how to grow your page, and how to optimize your brand on Pinterest.

Trending in Search: Pubcon Inside Edition

Episode 7 - May 12, 2016 Pubcon's Social Community Manager Melissa Fach and author of #SEO Diet, Joe Laratro talk Pubcon Austin Highlights and Pubcon Las Vegas Search and Social Media Headliners.

Women in Tech Talk Resilience

Episode 8 - May 19, 2016 Sheryl Sandberg's UC Berkeley Speech made us Lean In #FTW. Krista Neher, Heidi Richards Mooney, Rebecca Murtagh, Lisa Buyer and Navah Berg talk women in digital and share some sources on how being a woman in tech or a woman in business can lead to success if you have the right state of mind.

eBook Self-Publishing Tips

Episode 9 - June 2, 2016 Writing a book? Chris O'Byrne talks secrets of #publishing eBooks. Should you publish or self-publish your own book? Chris O'Byrne, founder of JETLAUNCH shares tips, tricks, and trends to self-publishing.

Snapchat 101 for SMBs

Episode 10 - June 9, 2016 Small Business Owner, Snapchatter, and COE-Chief of Everything of New Scooters 4 Less Collin Austin shares with co-hosts, Cathy Hackl and Lisa Buyer how he uses Snapchat to grow his small business in Gainesville, Florida. Watch and learn how he utilizes Snapchat to stay connected with his customers.

Influencer Marketing Tips

Episode 11 - June 16, 2016 Influencer Marketing tips and Lifestyle blogging adventures with Live video consultant and Lifestyle Blogger Alice Chase. In this interview Alice, lifestyle blogger and influencer marketer shares her secrets to lifestyle blogging and how to become an influencer.

Business Coaching Strategy

Episode 12 - June 23, 2016 Did you know a business coach can boost profits by 46 percent? The Digital Dish Social PR Pro hosts, Lisa Buyer and Cathy Hackl, talk with guest Business Coach extraordinaire Charlie Gilkey on strategy for business coaching.